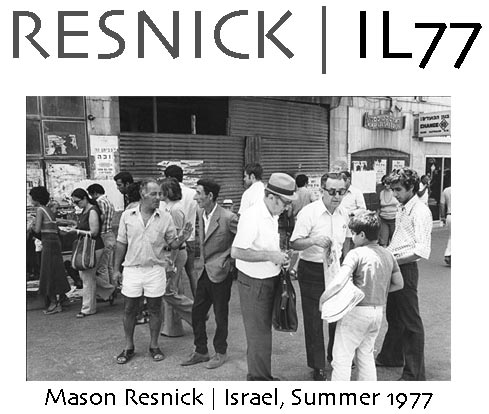 In the summer of 1977 I was 20 and spent seven weeks touring Israel with a group of college students, working on a Moshav, and taking lots of pictures.
Recently--30 years later--I went through the hundreds of photos I shot and realized I had opened a time capsule. This was an Israel before the Intifadas, before the influx of Russian and Ethiopian Jewry, before the nation went high-tech, when Nimorod sandals were as ubiquitous as Crocs are today.
It was a formative time for me as a photographer, as I experimented with different ideas under the influences of Garry Winogrand, Cartier-Bresson, and Robert Frank.
Enjoy the tour!
-Mason Resnick